Salem Hello
Without hesitation and unlike my tribe, I go for it and I adapt with unusual and original associations.
It's apple and pumpkin season. We are going to combine them to make this beautiful coral jam.
Although it may be déjà vu my jam in terms of taste and texture is just to die for.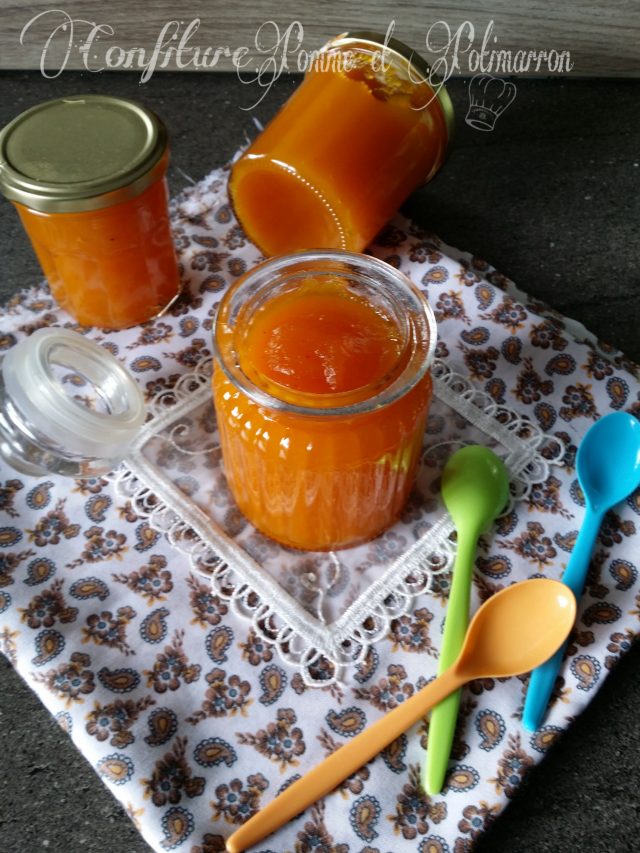 Autumn jam
We ate it with a spoon, halfway between compote and jam, the flavors blend subtly.
Just a little happiness for our taste buds.
Well, I'll even go so far as to call it my velvet jam, an amazing texture I grant myself.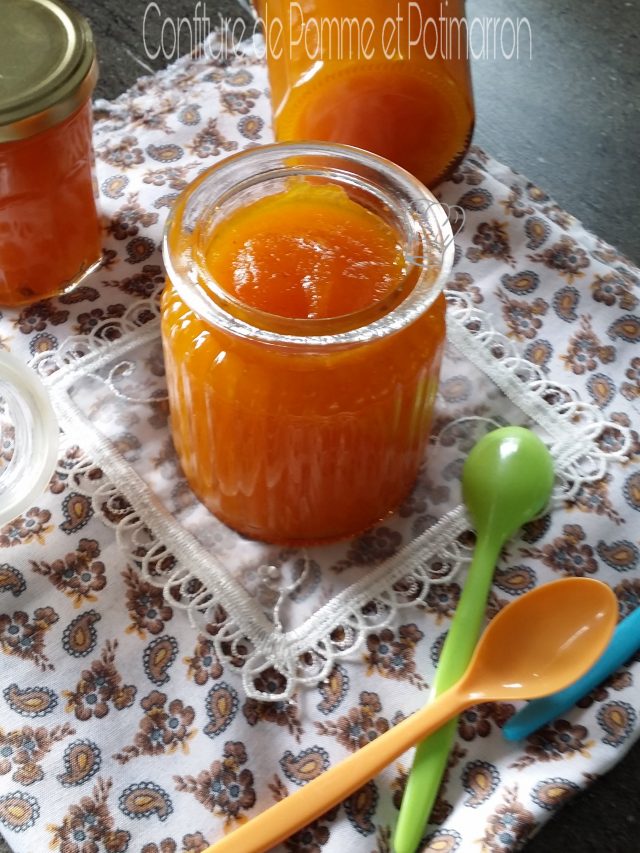 Ingredients :
280 g Pumpkin, washed, peel and cut into cubes.
280 g Golden Apple
400 g special jam gelling sugar
1 pinch of cinnamon
1 juice of 1/2 untreated lemon
1 tsp liquid vanilla
100ml of water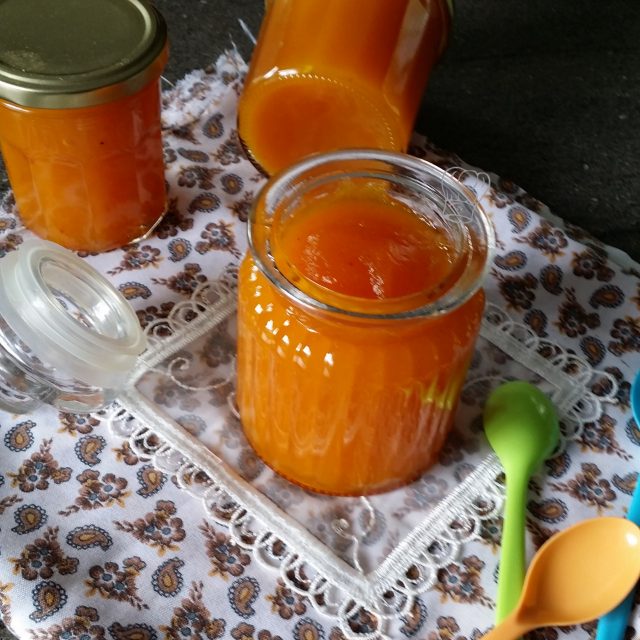 Preparation :
1- Once you have prepared the pumpkin cubes, wash, peel and cut the apples into pieces.
2- Put everything in a blender add the lemon juice, cinnamon, vanilla and mix finely, you need a fine puree.
3- Pour the puree into a large jam saucepan or a casserole dish, add the sugar and cook over high heat, when boiling, lower the heat and cook for 15 to 20 minutes.
4- Pour the jam into previously sterilized jars and turn them over on a rack and let cool before storing.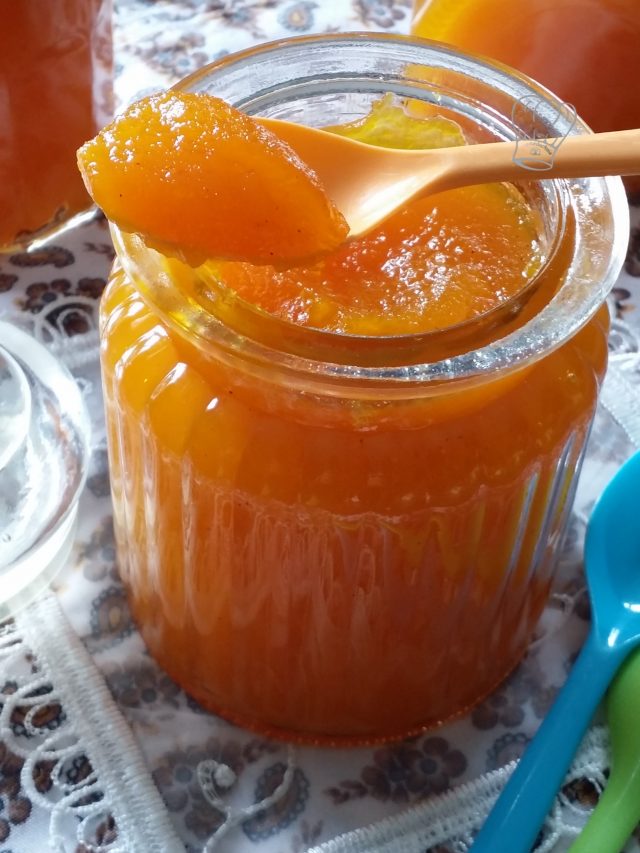 Jam, pumpkin, apple jam, pumpkin jam, pumpkin jelly, pumpkin marmalade