Salem Hello
My big daughter is on a diet, my husband too. I try to make less cakes or in small portions.
This pie I shared it with my friends around a small workshop culinary.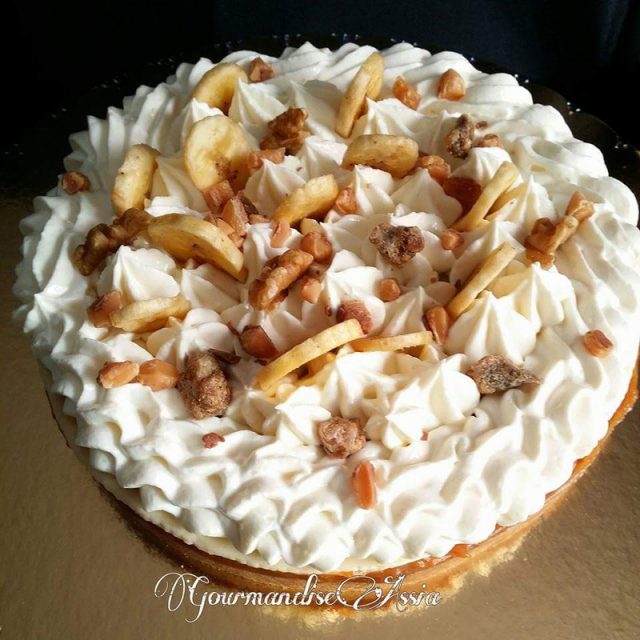 Banoffee Pie
It was super good, a guaranteed addiction. The combination of these flavors always works just as well. Certainly caloric but it is not every day.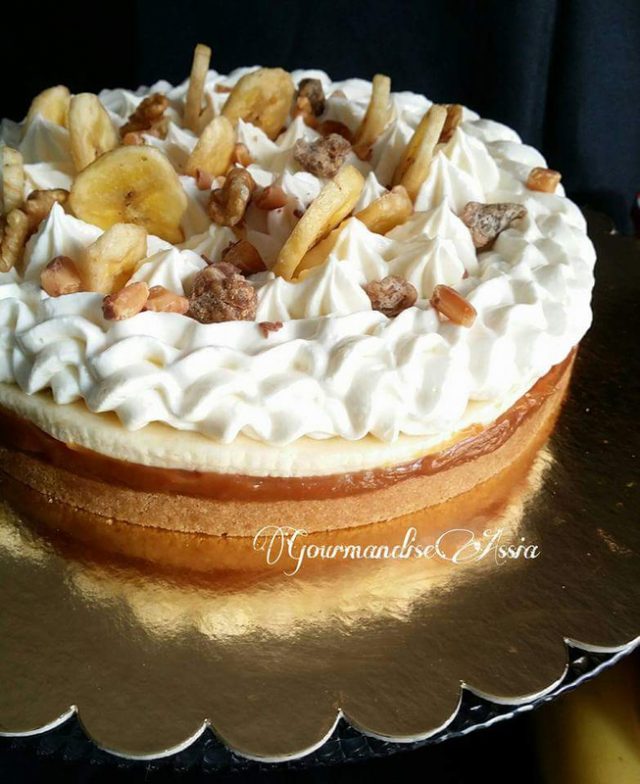 Ingredients for the Ganache:
180g dark chocolate
200ml coconut milk
20g butter
The rest of the ingredients:
2 packets of dry biscuits of your choice about 250 g
60g melted butter
Salted butter caramel recipe HERE
3 bananas
Lemon juice
200 ml liquid cream
2 tsp homemade vanilla sugar
Dark chocolate shavings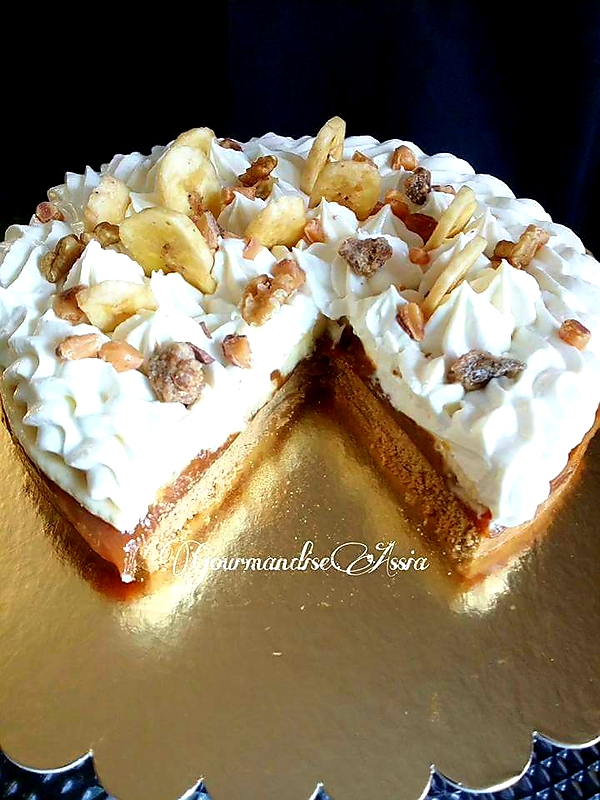 Preparation :
1- Place the biscuits in the thermomix bowl, add the butter and mix 10 sec/speed 5. Pour this mixture into the bottom of a removable pie pan, raising the edges a little.
2- Bake for 10 minutes, in the meantime put the chocolate in the bowl and spray by pressing the turbo function several times.
3- Add the coconut cream and program 4 min/50°C/speed 1. Add the butter cut into pieces, mix 15 sec/speed 4 and Reserve.
4- Take out the biscuit, leave chill then generously spread the caramel on top.
5- Cut the banana slices, sprinkle them with a little lemon juice to prevent oxidation.
6- Distribute the slices evenly over the caramel in the bottom of the biscuit, then pour the ganache, leveling the surface and leave to cool.
7- Put the cream in the bowl, insert whip and whip 1 3 minutes/speed 4, watching the cream set. Transfer whipped cream in a piping bag.
8- Make rosettes and decorate the pie as you wish, sprinkle the whipped cream with shavings of chocolate.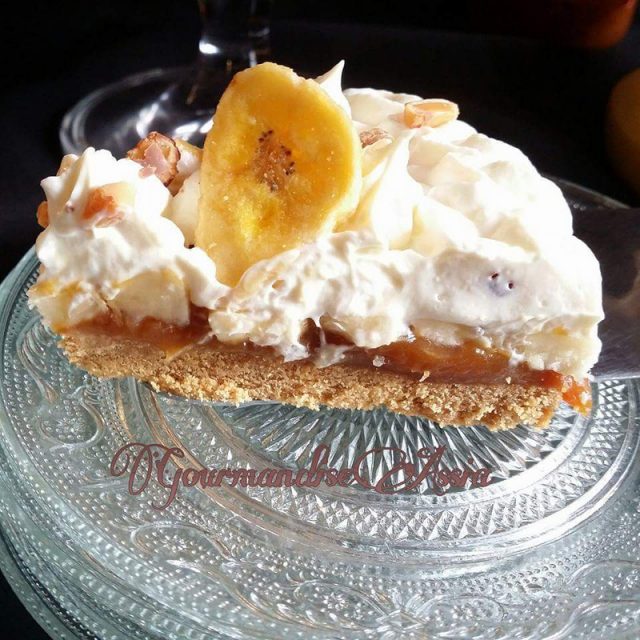 Banoffee pie with the thermomix, banoffeepie, banoffee pie, banoffee, recipes with the thermomix, thermomix