Salem Hello
El jazaria or الجزرية little known on the web under this name but there are several recipes on Syrian, Iranian, Lebanese, Iraqi, Pakistani, Turkish, Indian youtube channels etc…
They share the same recipe or almost, with a slight difference in terms of ingredients or process otherwise the principle is the same. Also called jazaria, inspired by the Arabic word jazar which means carrot, also gajar halwa, even the names are similar.
I chose the version that comes to us more precisely from Latakia or Latakje, a city in Syria. Originally this recipe was with squash but given the lack of the latter at the time, they ended up declining it and preparing it with carrots, a more present vegetable.
halvah
The carrot is a vegetable that adapts to almost all recipes. Loved by young and old and available as a starter, main course and dessert as it can be used in drinks.
Soft and beautifully colored carrots sublimate our dishes and delight us to the full. A source of vitamins too and an excellent ally especially for children and including babies. For that, you have to choose the right untreated carrot in order to take advantage of these nutritional values ​​and its taste.
I dedicate this recipe to the game Food Battle #105 whose godmother this month is Charlotte from the blog Les recipes de la débrouille who succeeded the previous godmother Morgane from the gluton blog
Ingredients :
320g carrots
120ml water
1 pinch of salt
Syrup:
100ml water
80g brown sugar
1 tbsp lemon juice
1/3 tsp cardamom
Almond and pistachio for garnish
1 tsp smen or ghee
Preparation :
1- Wash the carrots well in order to use them with their skin or not. Cut off the stalks or ends and grate them or blend them finely.
2- Put the carrot in a container, add the water and put on a high heat at the start. Once boiling, lower the heat to low, cover and simmer gently. Stir regularly to prevent the carrot from sticking to the bottom of the pan.
3- Cooking can last between 40 to 45 minutes, so that the carrot absorbs all the liquid and obtains a kind of dry puree.
4- For the syrup, pour the water into a saucepan, add the sugar, lemon juice, cardamom and bring to the boil and cook for 5 minutes. Then add it to the carrot puree and cook covered over low heat, stirring constantly, the carrot should absorb all the syrup. A little long but worth the detour, add a little roasted and crushed dried fruit at the end and mix.
5- Divide the halva in verrines or in cling film or lightly greased moulds. Leave to cool in the fridge, then garnish and serve. As you can eat it warm.
List of participants :
List of previous editions: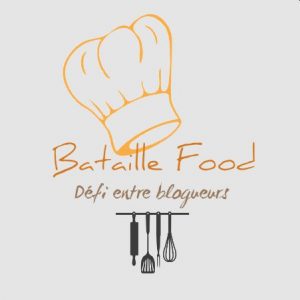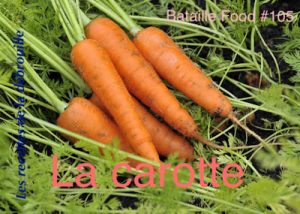 Carrot Halva Carrot Halwa Carrot Halva Indian Halva Syrian Food Halva