Salem Hello
The tomato is a juicy, tasty fruit that is a source of vitamins. The latter is omnipresent in our kitchen, the ideal is to take advantage of the season and make reservations. Do not imagine all the same that this concentrate is a paste like the one found in a box, but it is a hyper-concentrated coulis.
All the flavors of the tomato are present thanks to this long cooking and the concentration of the tomato juice.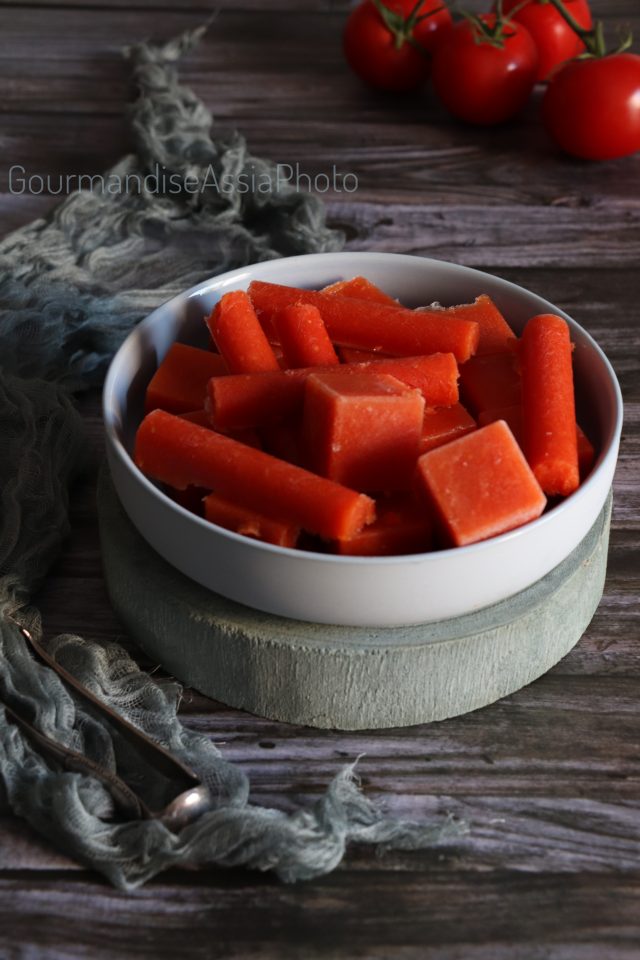 Homemade Tomato Concentrate
Making your own plain tomato paste without preservatives or additives is super simple. The idea comes to us from our dear Josettea recipe with the thermomix but it can be made in other similar devices.
The goal is to have a healthy concentrate on hand without any added chemicals. Use it all year round as needed and when you want.
I used tomato from the garden without any treatment, an organic tomato rich in taste. I have almost exhausted all the quantity, I still have someone to reserve for another useful achievement and which I prepare every year.
I offer you the quantities of one kg, knowing that I have done a lot more. I used 3 types of tomatoes.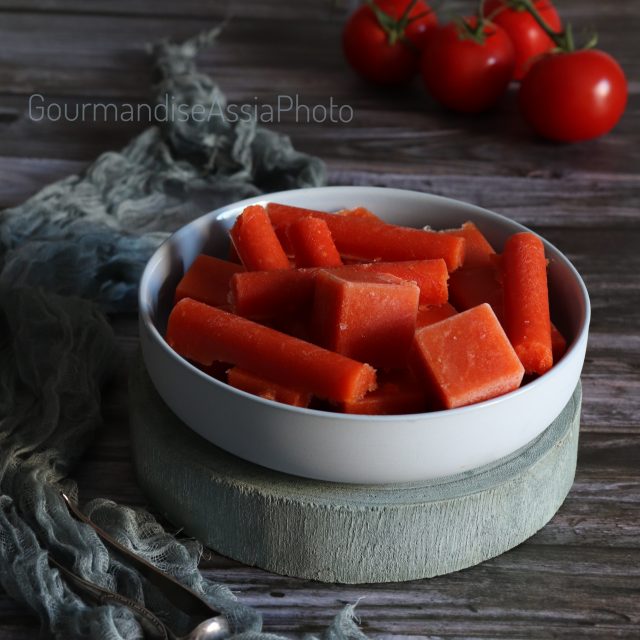 Ingredients :
1 kg ripe tomatoes
10g of salt.
Preparation :
1- Wash the tomatoes, remove the stem and cut them into pieces.
2- Then place them in the bowl of the thermomix or another blender robot with the salt and pSpray 1min/speed 10.
3- Then place the whisk in the bowl and cook 45min / varoma / speed 2 in pdare the simmering basket instead of the cup, to avoid splashes.
4- When the bell rings, remove the whip and give 2 turbo boosts over 1 second. Transfer the contents into the ice cube trays, leave to cool then store in the freezer for a few hours or overnight.
5- Once the concentrate is frozen, keep it in an airtight container or in freezer bags.