Salem Hello
A delicious mousseapricot season that will delight the taste buds for sure. It's magic at the first spoon, it transports us with this tangy taste and this texture silky.
As you know, the apricot is a fruit that adapts perfectly well to desserts and especially mousses.
I took the idea from a girl in the fb group and adapted it. A bomb this moussethe slightly tart side of theapricotthe lime and the sweetness of the whipped cream is just to die for.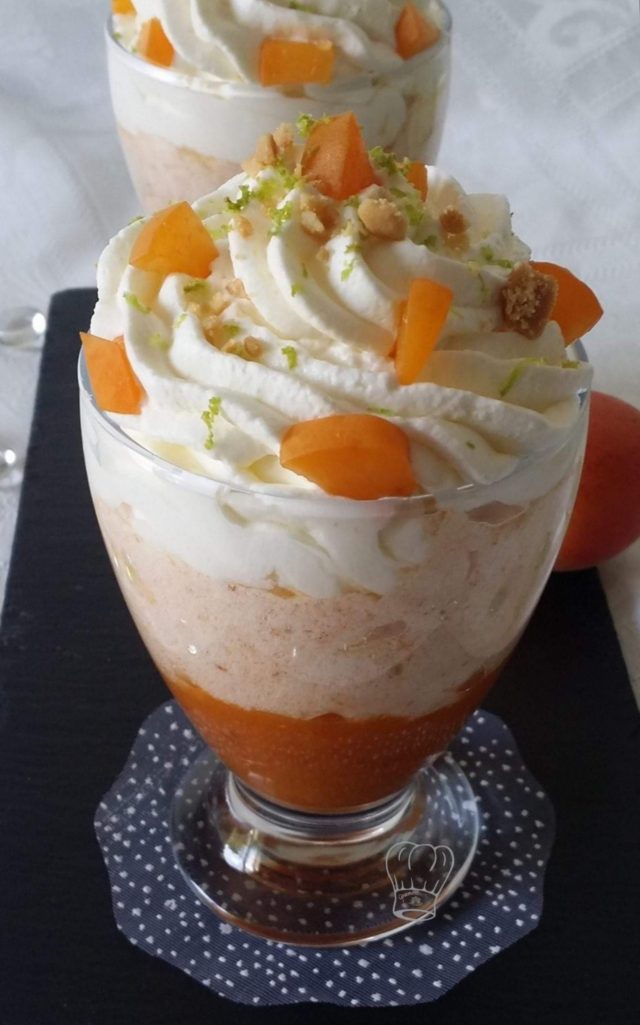 A apricot mousse which will delight fans of this summer fruit. This was the case for us, I prepared it with untreated small caliber apricots. A little tasty, airy mousse, just a pure delight.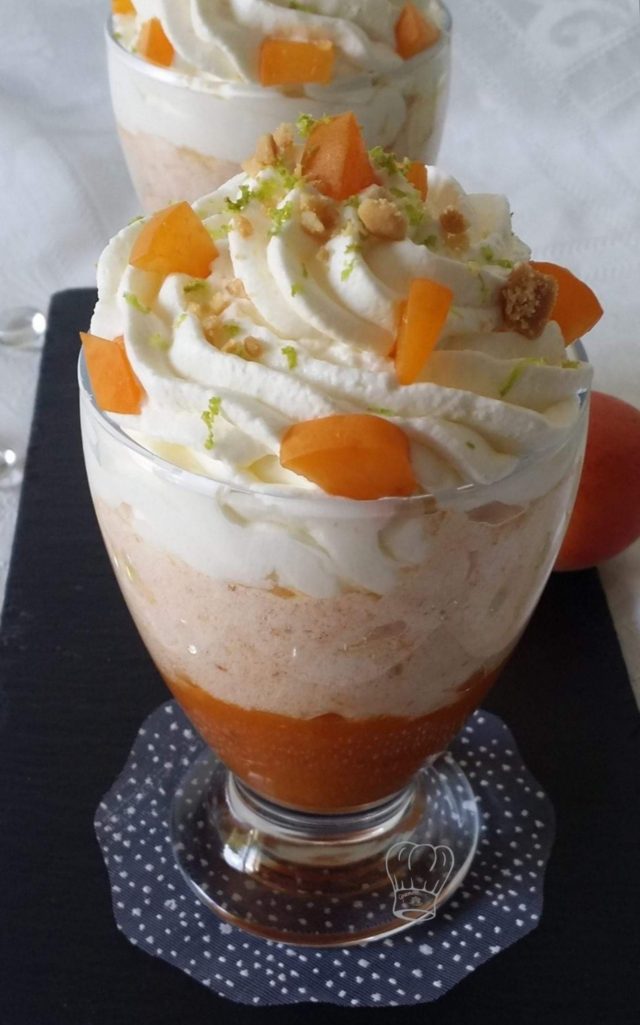 Ingredients for 4 persons :
10 small organic Apricots
100g of sugar
100g of mascarpone
20 cl of 30% fat liquid cream
2 egg whites
1 pinch of salt
1 organic lime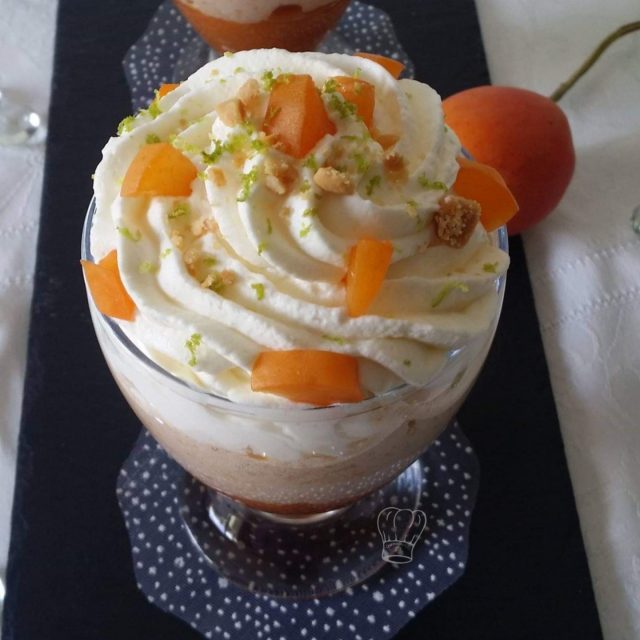 Preparation :
1- Wash and mix the apricots with 1 tablespoon of juice lime and 80 g sugar (less if you don't like it too sweet)
2- Whip the whipped cream, add 15 to 20 g of caster sugar, add the mascarpone and beat another 1 minute just to incorporate it, add 1 teaspoon of lime juice and mix quickly.
3- Remove the whipped cream in a fluted piping bag. Divide the apricot coulis in two, distribute part of this coulis in the bottom of the verrines .
4- Beat the egg whites until stiff with the pinch of salt, add it with a spatula to the remaining apricot coulis, gently lifting the mass, going from bottom to top in rotation without breaking the whites.
5- Add two tablespoons of mousse to the apricot coulis in a verrine and finish with the whipped cream by making a presentation of rosettes.
Cut the remaining apricot into a brunoise, add a few drops of lemon so that they don't darken, decorate the top of the whipped cream and finish by zesting a little of the lime.
Refrigerate for at least 2 hours before tasting this delicious mousse.